Her Own Paradise: (Southern Comfort Series Book 3)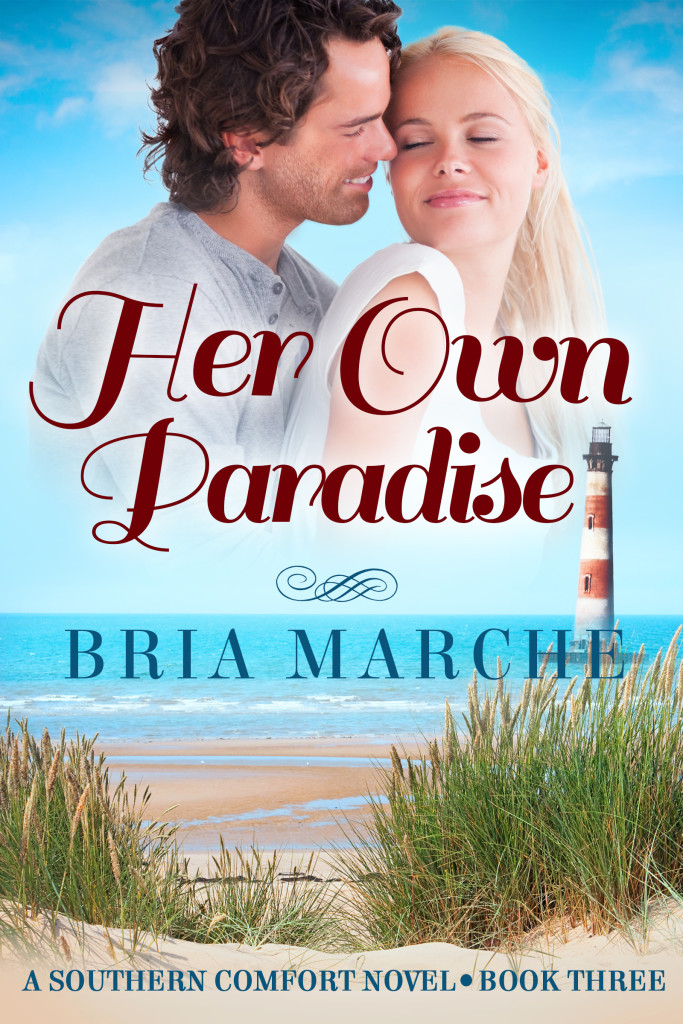 If available men come in three's, Melanie Davis has hit the trifecta.
Sweet, sexy Jackson Reed is handsome, spontaneous and successful, but a man-child magician at the tender age of twenty-two. Mel knows better and can't come to grips with dating him. Their lives rotate in completely different stratospheres.
John Richmond, on the other hand, is just right. He's gorgeous, thoughtful and thirty-four. He also lives thirteen hundred miles away in St. Thomas—smack in the middle of hurricane alley.
A girl can't catch a break—or can she?
A chance meeting with hunky Dan DeLong, a tan, sexy veterinarian with Caribbean blue eyes, might be exactly what the doctor ordered. Even better—he's local, the perfect age and has never been married.
Is the third time the charm? Did the trifecta gods hand her the man of her dreams—and does she even want one? She wondered if she could actually find the perfect man and her own paradise right here, in the city she loves most—Charleston.
Buy it now on the following retailers: