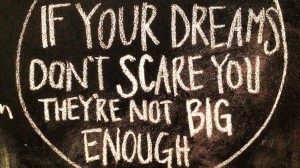 There's a forty… fifty… or sixty something… year old person out there that thinks life moves too quickly. I definitely fall into that group of like-minded people. Has my life met my expectations so far? Is there a lot more I can do, or should have done already? Mainly – am I where I ought to be right now in my life? Am I satisfied? The answer to my own soul searching was a definite and resounding NO. Over the course of the last five years I have been looking for my own personal niche in life – something that would give me a feeling of accomplishment, peace, happiness and freedom. I've done the 9 to 5. I've owned businesses where there was more money pouring out than coming in. It just wasn't cutting it for me. What did I really want that could fulfill that peace, happiness, accomplishment and especially the freedom I wanted so badly? What could give me my own little taste of Nirvana?
Did I need to be self-employed? Yes. Could I work from home? Yes. Could I earn a decent enough living to support myself comfortably? Yes or maybe.
I had dabbled in the Amazon associates program earlier last year, but had a curiosity in writing e-books for Kindle. I read about it and found successful authors to research and follow. I always thought of myself as an artsy type of person so the idea of writing a book didn't scare me away. What took me out of my comfort zone was that I was creative in the tangible types of art, but since I never wrote a book, I had no idea of what to write about. What did I like reading? Would I have enough to say? Could I actually write a series of books? I was getting ahead of myself at that point, but I had to start and see what could happen. I needed to pull the plug!
I've recently finished my first fiction novel and I will admit it took me longer than I thought it would. All in all, going from a complete novice to writing the words "THE END" took about nine months. I've started my second book and within six weeks I'm almost at the halfway point (much better). The first book Becoming Sane is a stand-alone (maybe) action/adventure fiction novel, and my second will be a contemporary romance series of probably four books.
The advice I would give anybody that's thinking of a career or life change to enhance their own well-being is to do what inspires you. Any "job" can give you a paycheck, but an occupation that you actually love doing is worth so much more. You may have to stay in your job until you can support yourself through writing (if that's the niche you're interested in) but at least if you begin, you'll know if it's for you or not before you turn in your resignation.
The bottom line is – if you don't like where you are in life, or haven't found what drives you, do something else. At least part-time. Write down your goals and aspirations. Don't dismiss your dreams. You'll never know where they may lead you, unless you pull the plug and find out for yourself!