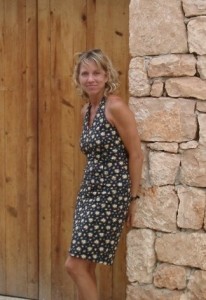 Although a native of San Jose, California, Bria Marche has spent most of her adult years living near Milwaukee, Wisconsin. She has two adult children and spends much of her spare time with her spoiled Pug—Pudge.
She is a fiction author who favors writing in the contemporary romance, romantic comedy, chick-lit and women's fiction genres. She has always enjoyed reading, and had a deep desire to put pen to paper herself. Finally letting the writing bug lead her, she finished her first full length novel, which is a standalone book in the action/adventure genre in early 2014. So far in 2015, she has completed a series of five books in the romantic comedy genre called "Like Sisters" and another series of five books in the contemporary romance genre called "Southern Comfort" will be complete by the end of the year.
Ms. Marche is a member of several writer's organizations including, Fiction for All, Fiction Factor and Writers-Online. She has been an Amazon best seller numerous times.
Along with writing, she enjoys all forms of art. She especially likes glass blowing, creating outdoor garden projects, designing and painting gourd bird houses and making handmade soaps. She is an avid gardener, world traveler, which includes hot air ballooning across Italy, and loves bird-watching, hiking and bicycling.
Be the first to be notified of new releases and promotions at: http://briamarche.com.